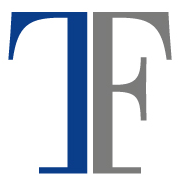 Career
Career
ThomannFischer fosters an open and collegial working and discussion culture, both with young, employed lawyers and with trainees who are gaining professional experience in legal practice in preparation for the bar exam.
We encourage and challenge young lawyers, we create room for personal development and attractive professional perspectives, such as a dissertation, an LL.M., training as a civil law notary or even as a specialist lawyer.
It is expressly desired that our employed lawyers also take part in publication projects and papers as well as implement their own projects.
We are interested in the further development of our firm and in sharing our know-how. We are happy to receive interesting applications from motivated and talented lawyers with above-average qualifications.
If you have any questions, please contact: Dr. Karin Pfenninger-Hirschi; e-mail: pfenninger@thomannfischer.notexisting@nodomain.comch.
We offer interested and talented graduates the opportunity to participate directly and proactively in the handling of our diverse mandates within the framework of traineeships.
During the traineeship, you will gain an in-depth insight into our varied and dynamic day-to-day work and can thus optimally prepare yourself for the bar exam and your future professional life.
We expect applicants to have a Master's degree with above-average qualifications (usually a minimum grade of "magna cum laude"), a precise and careful way of working, a high degree of responsibility as well as an excellent knowledge of German and a very good knowledge of English (a good knowledge of French is also an advantage). A previously completed judicial and/or administrative internship is an advantage. The salary is in line with local market conditions.
We usually offer traineeships of nine months.
Please send your application to: Dr. Karin Pfenninger-Hirschi; e-mail: pfenninger@thomannfischer.notexisting@nodomain.comch.